Leading restaurant furniture supplier teams up with grill in Yuma to redesign its seating layout with a new set of metal chairs and matching bar stools.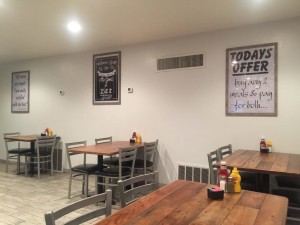 America's leading commercial grade furniture manufacturer and distributor, Seating Masters has helped Crouse's Flat Top Grill remodel its interior with new metal chairs and matching bar stools.
What was formerly Hensley's Steakhouse 20 years ago, Crouse's Flat Top Grill succeeded in its place but still upkeeps the ambiance. Tables fill very quickly, mainly because of the food. The pulled pork served with baked beans and crispy battered fried is what has Yuma screaming. Even the mac salad makes a lot of noise among hungry diners. As for the sides, you can get the best onion rings in tow for only two more dollars. The tri-tip sandwich is also one of the most ordered dishes in the menu. The steak sandwich is served on a split ciabatta roll along with potato salad. The tri-tip is grilled over oak, Santa Maria style, and is rich, tender and smoky.
The décor is clean and minimalist with not a whole lot of decorations. The restaurant also features a small bar area with a menu selection of beers and margaritas. As Crouse's gained popularity among the locals of Yuma, however, the crowds grew and the owner was in desperate need of new seating.  After learning about Seating Masters and its reputation for excellent customer service and affordable high quality furniture, he contacted the supplier immediately for its assistance.
He furnished his dining room with a set of 44 Light Silver Metal Back Chairs. He felt the light silver finish would enhance his modest décor. More importantly, the seating is guaranteed to provide maximum comfort to guests. Each of these chairs come with a 1″ wood saddle seat available in 4 finishes or padded vinyl seat in 3 colors. A great choice for seating at any restaurant, bar or bistro, this metal chairs a fully welded frame and comes standard with plastic gliders to prevent scratches on the floor.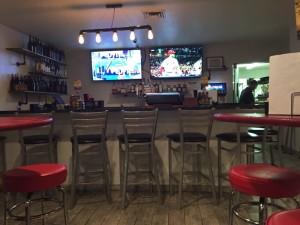 For his bar, he felt the most sensible thing to do was to purchase matching bar stools to give his décor a cohesive look. He ordered 8 sets of  Light Silver Metal Bar Stools. This metal bar stool is available with the same seating options and finishes as the chair. Patrons and restaurant owners alike enjoy the comfort and functionality this bar stool provides. What's more, both the chair and bar stool are made of premium construction that meet high commercial standards and are therefore guaranteed to last in the rigorous environments of the food industry.
To learn more about Seating Masters full selection of restaurant chairs, table tops, table bases, bar stools, booths to patio furniture, visit: http://www.seatingmasters.com/ or contact a sales representative toll-free at (888) 941-6888.
Crouse's Flat Top Grill is currently located at 2855 S 4th Ave Ste 101 Yuma, AZ 853364. They can be reached at (928)-276-9811.