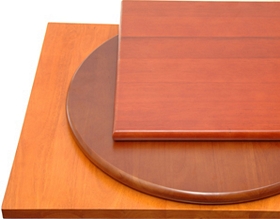 Just like any other kinds of businesses, there are several things that you have to consider before you open you restaurant. Some of the most indispensable kinds of restaurant accessories that must never be forgotten are the tables and dining booths. But in choosing them, it is a must that you choose something that will make your customers come back to your restaurant over and over again. This is the reason why you need to know how to choose the right tables for your dining booths.
Table and Dining Booth for Kid Friendly Restaurants
For those who want to run kid friendly restaurants, granite or wood table tops are the best options you can choose from. These table tops are perfect because these are easy to clean and are very hardy and durable. We all know that kids can be messy when they eat and sometimes even banging the tableware on the table. This is why choosing granite or wood table tops will save you from having to work too hard cleaning and will last longer than other tops.
Table and Dining Booth for Casual Dining (more…)