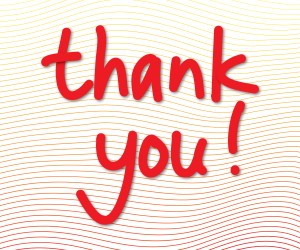 What is it that makes any business successful? Without a doubt, it is the customers. You might have the best and most comfortable roomy restaurant booths and tables in the city. You might have the greatest chefs and the most innovative dishes. You might have a themed restaurant that is unique and fun. You might have any or all of those things, but if it weren't for your customers, you wouldn't have a restaurant at all. It is important to show your appreciation for them. The following are a few ideas that you can use.
Customer of the Month – Everyone has heard of employee of the month, but not everyone has heard of Customer of the Month. Choose a customer that already comes into your establishment regularly, and deem them the top customer. As a reward for their loyalty, offer them free coffee or soft drinks for the month whenever they place a regular order. Choose a new customer each month. You might even want to take their picture and place them in a Hall of Fame!
Drawings – Drawings are great ways to get your customers even more involved with your restaurant. Have a drawing each month and the lucky winner receives a free meal with the purchase of a drink. You can draw more customers' names and offer them discounted meals.
Name a Dish – If you are coming up with a few new dishes for your restaurant, you can feature a contest to name the new items that are going to be on the menu. The winners of the contest should always be able to receive a discount when they order the dish they named. Another option is to name the dish after one of your customers. Again, you will want to make sure that they always get a bit of a discount when they order their namesake.
These are just a few options that you can choose. The best thing about these ideas is that when you show your customers just how much you appreciate them with some of the aforementioned techniques, you can be sure that they are going to keep coming back to your restaurant. Because they are loyal to you, they will also talk you up amongst all of their friends and family. Those new customers will start coming into your place, and you will be able to see just how beneficial a symbiotic relationship with your customers can be.