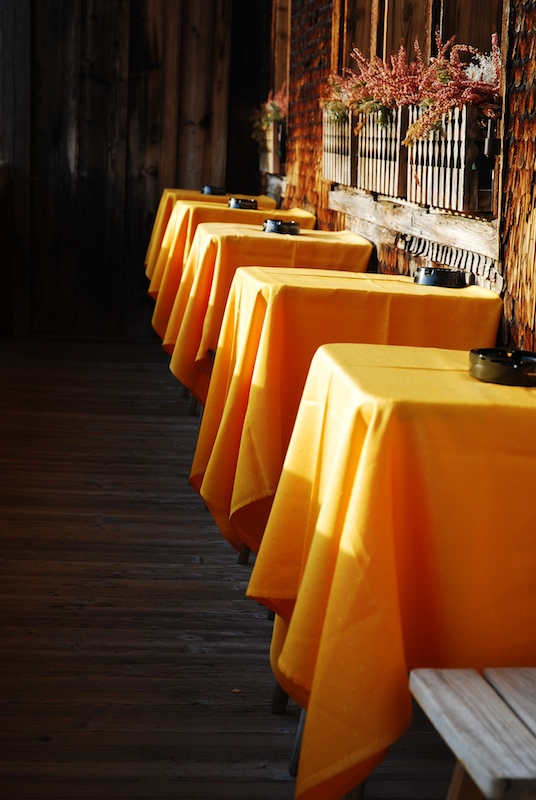 The recession is hurting many businesses, including restaurants. Losing customers can severely hurt any restaurant, but with a few changes, you can draw them back and keep them coming for more. Customers want a place that has a comfortable atmosphere and friendly staff. The two things a restaurant must offer are great food and great service at great prices. Before you start cutting staff, try these tips.
Offer coupons. Coupons can really pull some people into your restaurant. Ruby Tuesday sent BOGO coupons in the mail and had people come in just to use the coupon. This was effective because it allowed customers to dine with someone and save money. If you're near a campus, offer student discounts. If you don't already, advertise new military or senior citizen discounts. You can also partner with another business in the area and allow them to offer coupons to your restaurant if they use that business's services.
Spice up the menu. Foods grow and harvest in seasons. Try to add variety to your menu. You can add seasonal dishes, holiday dishes, new low-calorie dishes and desserts, appetizer samplers, etc. You can also have events outside of normal operation hours. For example, you can offer a Valentine's Day late night date dinner. If you want to keep your dishes but maybe change the name, take a cue from Nacho Hippo and let your customers get involved. This restaurant allowed people to submit dish names for their menu before they had a grand opening. Certain names like Hipponachamus made the final cut. People are more likely to come see what they've been a part of.
Change the seating. If you want a dramatic change, rearrange your restaurant seating and get new seating furniture. If you have lots of high bar tables that are difficult for people to get in and out of, get rid of them and replace them with a few smaller tables that fit 2 to 4 people. If you have large restaurant booths, downsize and get smaller ones and make them cozier and spread out. If patio seating is rusting or chipping, get new furniture and change the layout to match the atmosphere.
Switch the tunes and add some trivia. If you play hard rock at a Mexican restaurant, chances are customers aren't going to enjoy eating there very much. South-of-the-border restaurants should play music relevant to the atmosphere and, if adventurous, can allow Latin dancing in the patio or somewhere appropriate. Make sure the music isn't too loud during certain times of the day. Having to shout to be heard is never pleasant during any meal. Also, if there's a trivia company in the area, see if they can start hosting trivia at your restaurant a couple nights out of the week. People love playing trivia and getting teams together. This is an easy way to get people to come into the restaurant.
Restaurants are some of the hardest hit businesses in this recession, but that doesn't mean your restaurant has to go under. These tips can help revive your business and bring customers in.