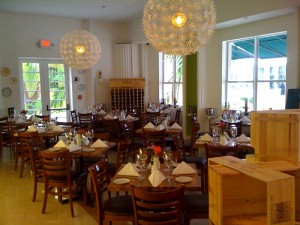 When a person builds or opens a restaurant, the layout is a major aspect in creating a successful restaurant. A restaurant with efficient service has many happy customers and many return customers. Happy customers + efficient service= profits and longevity for the venue.
When creating the perfect restaurant, plan it out before you jump into the decorations and placements of the furniture. Place the bar stools around the bar either at the center of the room or at the back of the room in order to keep everyone happy. For example, in some restaurants the bar and bar stools are located in a room off to the side or sometimes right in the middle of the room if it is a sports type restaurant.
Some restaurant owners will make a more complicated pathway for a guest to walk through from the front door to the tables. By doing so, the waiters and staff will have more time to help all of the current customers and have sufficient time to clear off the tables and clean them. Placing the restaurant chairs and tables in such a way may slow down the customers' turnover slightly but will help to minimize walk-outs.
To maximize the seating area, lay the tables out in a way the waiters will not have too many steps to take in order to properly wait on each customer.  If you set the tables in a boxed in type you will shorten the waiters' walk and help them serve the diners faster and easier. Try to avoid setting up furniture that will make a waiter have to walk in diagonal directions as this takes a little longer than walking in a straight line to a customer.
When placing chairs for your customers, make sure not to place them right next to the wall because no one can get pass that chair.  Putting the chairs next to the wall can waste space and because another customer may not be able to get pass the chair to another table and you could lose a customer that way.