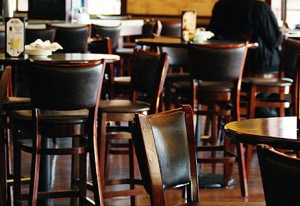 The holidays are a great time for most of us because we get to spend more time with our family, but they can also be hard on the wallet, especially in these times.
However, even today new restaurants and venues are opening and old ones need to keep up with the competition. As any business owner knows, in order to survive and succeed we need to be very smart with our money.
This is why we've made this list of tips to help you find new, cheap restaurant furniture without having to compromise on the quality.
1. Take your time – If possible start your furniture "hunt" at least a month before you need them. It takes time to find the right furniture for your venue and you need to allow enough time for shipping. Don't forget, express shipping is available but it costs more.
2. Shop online – When you shop online you can easily compare prices from different stores. Buying from a local store has its benefits but sometimes an online store that is not local might have cheaper prices, sales or discounts on shipping which can bring down the overall cost of your order.
3. Go metal– For the most part, metal restaurant chairs are cheaper than wood ones. However, if you have your heart set on wood restaurant chairs then look for items that are on sale.
4. Keep it simple – the more features a chair has the higher its price will be. A standard black frame finish is usually the cheapest option and will match almost any décor. Go for a standard wood or vinyl seat and, if you have time to do it yourself, look for chairs that come with the seat detached.

5. Buy in-stock items – By not ordering custom made restaurant furniture you save a lot of money and time. Commercial furniture stores usually have a stock of ready-made furniture that is ready to ship at a days' notice. This means that the quick-ship or in-stock items are not only cheaper than custom made ones but they ship faster too.
6. Buy in bulk – Some stores have a free shipping offer if you buy over a certain number of items. Chances are that if you're looking for restaurant chairs you will probably need tables as well. Depending on your restaurant or venue you might also need bar stools and/or booths. This means that even if your restaurant is small you can still take advantage of the free shipping offer by planning ahead.

7. Planning ahead: Restaurant Tables – Once you decide on the chairs you want for your restaurant see if the store offers tables as well.  Restaurant tables come either as one unit or as separate table tops and table bases.  We recommend buying table tops and table bases separately as this will drive the total price lower. It means however that some slight assembly on your part will be needed.
8. Planning ahead: Restaurant Bar Stool – Most restaurant chairs have matching bar stools. This doesn't mean that you need to have identical matching bar stools if you can find cheaper ones that are similar enough to look like part of the décor. With bar stools the difference in price between wood and metal is even bigger so, if you're on a budget, be sure to look for metal ones.

9. Swivel vs. non swivel bar stools – The price difference between swivel and regular metal barstools is not that high. This means that you should consider whether a swivel bar stool improves your customers' dining experience. Then spending a little more on them might be a good business decision.

10. Quality commercial furniture – Just because you are looking to buy cheap restaurant furniture doesn't mean that you should overlook the quality. Some stores offer limited warranty or none at all while some, usually the ones that are also the manufacturers, offer a lifetime structural warranty and quality tested furniture. This means that even if you might have to spend a little more at first, in the long run you will save money and time by not having to deal with breakages and replacements.

11. Customer service – Just like your customers, you also deserve a good service from the commercial furniture supplier you buy from. Make sure there is customer service available to help you fill your order and answer any questions you may have about the products.
In conclusion, it is possible to find good quality cheap restaurant furniture if you remember to follow the simple steps above and take the time to research and plan ahead.
Happy Holidays!