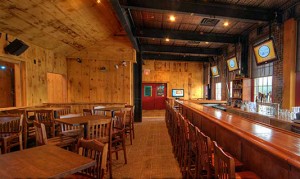 When you are furnishing your restaurant, finding quality seating is an important step.  While style and practicality are important elements, finding durable seating that will last for years is equally important.  To find the right furniture for your restaurant, there are several factors you should consider.  The following is a list of helpful tips that will teach you how to spot quality commercial furniture as you shop.
Look for chairs that come fully assembled. Manufacturers who do all of the assembly themselves can inspect each chair to make sure it meets their standards.  Manufacturers who sell assembled chairs are also more likely to address concerns you may have about the quality of your chairs.  Assembling the large number of chairs you need for a restaurant can be very time consuming as well, using time that could be spent doing other, more important tasks.
Ask if the chairs you are purchasing have been tested for weight and durability. Many chairs that are advertised for commercial use are better suited for home use as they cannot stand up to the constant use that is required in a restaurant setting.  Along the same line, ask the manufacturer if they specialize in restaurant or commercial furniture, which can give you an idea of the quality of their products and their suitability for restaurant use. One such quality standard is the BIFMA standard for commercial furniture products.
Request references that will allow you to see a sample of the furniture before purchase. You can ask about other restaurants in your area that use the type of furniture you are looking for, or find out if the manufacturer has a showroom located near you where you can go and inspect the items before you make a purchase. Some will even ship you a sample of the materials if a show room is not located near by.
If you are looking at chairs with wooden seats, you will want to find out if the seats are solid wood or plywood. A plywood seat is made of layers of wood that are glued together, while a solid wood seat is made out of a single piece of wood. Solid wood seats have a textural, beautiful look that reflects the beauty of the wood itself, while plywood seats have a more "flat" appearance.  Solid wood seats are much thicker than plywood, which makes them more durable.  Plywood seats have a tendency to crack over time, a problem that does not occur with solid wood seats.  While both types are acceptable, solid wood seats will last longer and require fewer replacements.
The bottom line when purchasing commercial furniture is that it must be made by a company that understands the demands placed on restaurant furniture.  While home furniture will be used a few times a day, restaurant chairs should experience near constant use.  Purchasing quality chairs for your restaurant will save you thousands of dollars each year by not having to replace broken or damaged chairs.  You may have to spend a little more to find chairs that will work in a restaurant environment, but you will find that the beauty and durability of these chairs will pay for itself.