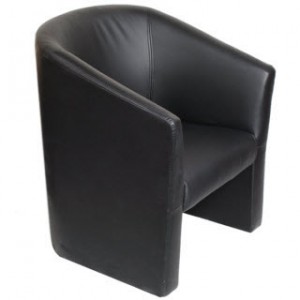 Let's pretend that you are not a restaurant owner or manager for a few minutes. Let's imagine that you just moved to a new city and you are looking forward to trying out a restaurant that serves your favorite food. So you head over to the place for dinner one night with your spouse. The atmosphere seems warm and inviting, and then the pleasant host takes you to your table.
On your way to the table, you notice that everything seems cramped. The tables are too close together. Once you sit down, you find out that the chairs aren't comfortable at all. After a long day at work, you wanted to be able to find a nice comfy place to have dinner, but the chair is worse than the one you have in your cubicle.
By the time the appetizer arrives, you are already complaining to your spouse about the chair. You barely register the taste of the appetizer. It might have been good, but you just don't care. When the food arrives, you are even more uncomfortable. People trying to get past your table have bumped and jostled you half a dozen times and almost spilled your wine. You don't care much about how your food tastes. Once it is all over, you head home and write a negative review about the restaurant online. And only because of the restaurant seating.
Now, let's step back into the shoes of the owner or manager of the restaurant.
Is this example an exaggeration? Not really.
You might be surprised, but many people who go to restaurants pay close attention to things like the scenario above. As an owner or manager, it is your job to realize this and make sure that your restaurant doesn't have these types of problems. The best way to do that is to make sure that you research thoroughly when you are buying the chairs and tables for your restaurant. You want to have comfortable restaurant seating that will let your customers thinking of other, more pleasant things. Your patrons shouldn't have to worry about an uncomfortable chair when they are trying to enjoy their meal!
If your tables are too close together, remove one or two and rearrange them. You might think that removing a table is counterintuitive to making money, but that's not true. Even with fewer tables, you are going to make more money if you have happy customers that come back time and again.