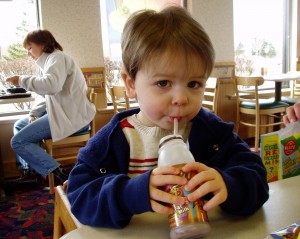 If you are running a family friendly restaurant that focuses on children, then you will want to make sure that you have everything that a child centric restaurant should have. Here are a few fun ideas that you might want to incorporate into your restaurant.
What screams fun for kids? Games are an obvious choice. You can have many different types of games, from video games to skee ball. You will want to make sure that there are games for children of different ages, and it might be a good idea to throw in something that the adults are going to like as well.
Seating is something that you need to consider carefully. Remember that in a restaurant that is specifically for children, they are going to be running around. Make sure that you have enough space to allow for that. Restaurant booths will help to easily divide the space and will allow for more "running around" space. You will also need to make sure that you have seating that is right for both children and adults. Booster seats, for the younger kids to sit on, are a great idea and they are something that you do not want to overlook.
A fun idea for the kids that can also help the parents to save a little bit of money is a balloon popping discount. Present the child with a choice of balloons, and let them choose the one that they want to pop. Inside the balloon, you should place a small toy as well as a discount coupon for the adults to use. The coupon can be anything that you like, from 10 percent off to a free dessert.
An ice cream bar where the kids will be able to make their own sundaes is always fun. However, it can get a bit messy, and you might want to have one of your employees stationed at the sundae bar to help and to keep things nice and clean.
You will also need to make sure that the menu is kid friendly, but that is also has options that the adults are going to like. Pizza, burgers and hot dogs are usually a good choice, and they are simple to make.
These are just a few of the many different ideas that you can use to make your restaurant the favorite place of children in the area. If you have a great, fun place, you can be sure that parents are going to book your restaurant of birthday parties.