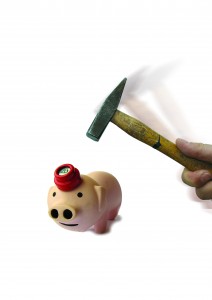 Statement making restaurant redecorating can be accomplished even on a small budget with a little creativity. Learn how to update and restyle for less.
Some very popular reality shows focus on restaurants and show how much of a difference restaurant redecorating can make. Some even highlight how costs can be kept low without sacrificing style or overall appearance. The following are a few tips and tricks any restaurant owner can use to update or alter the appearance and ambiance of their establishment.
Bring the style into the present. If the restaurant was last decorated in the 1950s, it is time to give it a fresher, more modern look. The best way to begin the restaurant redecorating process is to start with a blank canvas, so all the decorations will need to be removed. The light fixtures, wall coverings, floor coverings, the old restaurant furniture and window coverings likely will all need to be replaced or restyled. When removing items, bear in mind that some may be reused and some can be sold to help defray redecorating costs, so it is important to keep it all as intact as possible.
Save money by recycling and re-purposing  Some of the current décor may work if used in a new way or updated with paint. Brick walls can be painted or stripped of old, peeling paint. Wood planks can be re-purposed into tabletops, bar tops, room dividers and wall coverings. Old restaurant booths can be recovered and tabletops can be resurfaced. Special mementos of the restaurant's history can be used in creative ways such as wall hangings and other items of décor with a little creativity applied.
Use discount sources for materials. Wholesalers, reclamation yards, junk yards and discount warehouses can all be great sources of materials, but they are not the only ones. If there is a business going out of business locally, great materials may be purchased from them for a very low price. General contractors and builders may have the inside track to getting cheap, quality materials from building and remodel sites, as well as other connections you can contact.
Make sure to put out the word while talking to your sources that you also have materials to sell or trade from your restaurant redecorating project. Check into donating whatever you cannot sell or reuse and writing that donation off on your business taxes. Your accountant will be able to tell you, in advance, about any rules you need to follow.
Keep it simple. The décor needs to look nice, but it also needs to be functional and easy to clean. When it comes to decorating a restaurant, less really is more. You want just enough to add visual appeal without making the restaurant feel cluttered, crowded or junky.
Use your budget wisely. Spend higher amounts of budget money where it counts the most such as on a quality flooring that is easy to clean and can withstand high traffic. The décor itself can and should cost less than the functional items needed for the restaurant such as seating and floor coverings.
When it comes to the restaurant redecorating project, creativity will go far in utilizing a small budget to make big, beautiful changes. Ideas seen on television and in other restaurants can all be implemented in unique ways to make your restaurant really stand out.