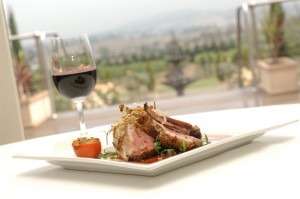 After a well deserved holiday we are back with more tips and advice on how to keep your restaurants and bars going and how to keep making profits even in these hard economical times. This time it's all about coupons and discounts and how to make them work for you without loosing money:
Every bar owner wants to have a nice establishment where people can feel comfortable and have a great time. They put effort into picking out the right tables and seating, knowing that it is very important, and they make sure that the ambiance in the place is just right for the clientele they want to attract. When things don't immediately go their way, they are sometimes tempted to give up. Now is the time to start promoting harder though! All of the hard work that promotion entails is well worth it. Here is a simple way to get more people to come into your bar in the next couple of weeks.
Coupon is a word that you generally only think of when you are heading to the grocery store or maybe a restaurant. You can use them for your bar as well though, and they can be very effective. When you create your coupons, you want to make sure that you offer some real incentives for people to come into your bar. Buy two get one free coupons are always nice. Offer 50 percent off appetizers if you have finger foods at the bar. You need to make sure that you have an expiration date on your coupon, otherwise people could take advantage.
Print your coupons, and then figure out how you are going to pass them out. You have several options. Give some to regular customers and ask them to hand them out to their friends. You can visit local businesses and ask if you can drop the coupons off in the break room. You can distribute them just the same as you do with your flyers. Another option is to have online coupons that your customers will be able to print out from your website. They can send the coupons to their friends too, which is going to spread the word to even more people.
Put information on your site and your social networks about your coupons and how customers can find them online and offline. If your coupons have some truly good deals, you will find that customers are going to flock to your bar. Once they are there the first time, you need to make sure that they have a good time and that they are going to want to come back to your bar. Good restaurant and bar seating and a friendly atmosphere can help.