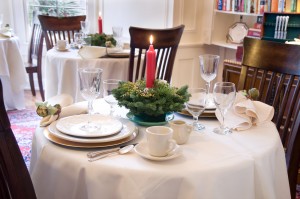 Cheap methods for restaurant redecorating can create excitement for owners and patrons. Designing an overall decorating theme that can be enhanced with accents.
Just as with your home, restaurant redecorating can be tastefully accomplished without breaking the bank. It may increase business as customers return more often to see the latest changes. Develop your personalized style and theme, and then create an overall plan. Some restaurant owners may prefer to implement their scheme gradually, while others prefer a one-time transformation. Seasonal accents are always popular and can be designed using inexpensive accents from nature. Regardless of how it is accomplished, restaurant redecorating cheaply will allow you to create new scenery that customers will appreciate.
Understanding where to scrimp and where to spend the majority of your budget will help create an overall plan for restaurant redecorating. The most important aspect of a restaurant is ensuring that customers are comfortably seated in sturdy durable restaurant chairs with ample space at their tables. This is important visually, for the comfort of patrons and from a liability aspect. This should be where the largest quantity of your decorating fund is spent. Determining the theme and the décor that you want to project with the restaurant, whether French provincial, Southwest, family dining, or any other, will dictate the style of furnishings purchased. Chairs are available in a variety of styles to match any décor and table. The tables themselves can be large or small, round or square, tall or low. Glass covered, wood, tile, wrought iron or covered with wood grain are all popular alternatives that will complement the theme. Benches and dining booths may be used to replace tables and chairs, particularly in small areas where they provide a more efficient use of space.
Simply moving the location of the tables and their arrangement can have a huge no-cost impact on your customers. Creating private seating areas through the use of half walls, screens or curtains will provide a sense of intimacy for your patrons and their guests. Adding dimmers to lights that can be turned down for dining, then brighter for cleanup at the end of the night is another cheap restaurant decorating method that customers will appreciate.
Tablecloths, napkins, dishes and glasses are available in a plethora of colors and do not have to be expensive. Tablecloths and napkins are a cheap update when redecorating that will have a huge impact on customers. This is one of the fastest and easiest ways to change seasons, even for holidays or special events, which patrons will notice immediately.
Cheap redecorating can be accomplished through the use of glass, brass and lighting. Consider placing candles near reflective surfaces to add an ambiance, particularly in low-light areas. Couples will feel a romantic glow, making them more likely to linger and enjoy a glass or two of their favorite wine. Exciting atmosphere changes can include lit paintings or photographs that complement the décor as well as real or faux fireplaces for the winter months.
Paint, wallpaper, and a change of flooring choices can be cheap redecorating projects depending upon the quantity and style that is chosen. Table or sideboard decorations including dried food items, fruit, flowers, antiques or natural plants can add tremendous impact at a relatively low cost. There are many ways to implement some or all of these low-cost ideas to create a unique atmosphere for your diners. A thorough scrubbing from top to bottom not only improves the look, but also removes any odors. Start with the basics; good quality restaurant furniture, and then gradually add to that to create the best cheap restaurant redecorating plan.