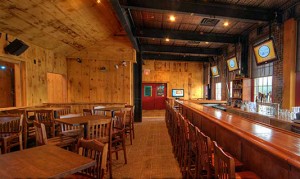 Restaurant remodeling can be very expensive but if you want the best there will be the need to pay for it. It can be done for less of a cost by choosing less expensive items but there are times when it will be best to buy long lasting items. This way there will be no need to have to go through kitchen remodeling for some time.
A remodeling can make such a difference to a restaurant and not least it can push up its revenue. However, in these hard economic times it's not always a good idea to invest in a large, expensive remodeling.
Star off by deciding on a sum that you can realistically afford and see what is available for that amount. When remodeling, decide who it is being done for. If you don't plan to expand your clientele base then you can invest in a minor change that will refresh the existing decor without having to spend too much and without having to worry that your customers will not like what you have done.
Decide how much needs to be done and then what order to do it in. If there needs to be a complete overhaul it will be best to start with the redevelopment before the new equipment is brought in. This could be a new floor or new furniture and in the worst case scenario may even need new pipes fitting.
Once the reconstruction has taken place it will be time to decide on the items you want and don't want. With a restaurant remodeling there will be plenty of scope when it comes to choosing new items. There are certain things to keep in mind when remodeling a dining venue and one may seem very superficial but it will be best to see what kind of restaurant furniture your competitors are using. Another good idea is to ask your workers and your clients what furniture they would like to see in your venue and try to incorporate that into your new design.
Keeping to your budget is important, but don't forget that you also need to include in it any losses you might incur during the time the restaurant will be closed. There are so many new restaurant furniture designs and options on the market that you will be spoiled for choice when choosing the new furniture for your venue.
Depending on the size of the restaurant it will be nice to try and install a bar or a waiting area. This will give you extra room to seat people in while they wait for a table. You should also consider adding a few dining booths to the mix if you intend to attract new clients such as couples and families with young kids.
If you find yourself spoilt for choice you can always turn to an expert for some help and advice in regards to your remodel.