Creole restaurant in Alabama upgrades its restaurant seating with new chairs, bar stools and tables provided by Seating Masters.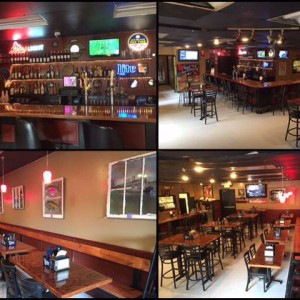 Leading commercial grade furniture distributor facilitates the Gumbo Shack in updating the venue's interior design with new restaurant seating and tables.
When you are in the mood for Creole food, the Gumbo Shack has what to offer. Situated in Fairhope, Alabama, this restaurant has become a local favorite. With live bands playing on the weekends, Gumbo Shack is ranked # 6 on Alabama's Top 100 Foods to Eat Before You Die.  The crawfish is rumored to be too spicy for even Guy Fieri to handle! As such, Fieri, the restaurateur, hosts the Food Network's show Diners, Drive-ins and Dives. This show features restaurants and diners from around the country that Fieri visits and samples on their specialties.  Guests were piling into the restaurant shortly after the show debuted.
The Gumbo Shack is a local yet cozy hangout with a small bar.  Gumbo and Jambalaya are highly recommended dishes to order from at this restaurant as the show puts a lot of emphasis on them. The restaurant's specialty is the gumbo which is a blend of Andouille sausage, chicken and okra cooked in a tomato-based roux. This dish is typically served with rice along with a choice of seafood toppings. The menu also includes a variety of sandwiches, wraps, and combos. Aside for gumbo, special dishes include spicy crawfish boil, red beans, and rice.

As business prospered, the owner felt it was necessary to update the restaurant's interior design to match the ambiance. Learning about Seating Master's reputation in delivering high quality furniture with excellent customer service, the owner sought the assistance of experts for his restaurant seating needs.  He started off with the Ladder Back Metal Chairs with a front bar.  Built to withstand heavy usage in a busy commercial environment, these metal restaurant chairs is a top choice for seating among various dining establishments nationwide. He also ordered Ladder Back Bar Stools and Chrome Swivel Bar Stools for his bar.
He then furnished his dining space with wood table tops  which he assembled together with cast iron table bases.  Combining these items together create durable restaurant tables that meet the rigorous demands made by the food industry. Made of premium construction, these tables ensure long lasting robustness and are competitively priced. The size, height and shape can be customized and there is a wide selection of finishes to choose from to design the table that is perfect for you.
Browse through Seating Masters full selection of chairs, bar stools, booths, table tops, table bases and patio furniture here: http://www.seatingmasters.com/ or contact a customer service representative at (888) 941-6888.
Need to satisfy your hankering for Creole food? Come by to Gumbo Shack located at 212 ½ Fairhope Avenue, Fairhope, AL 36532. They can be reached at (251) 928-4100.