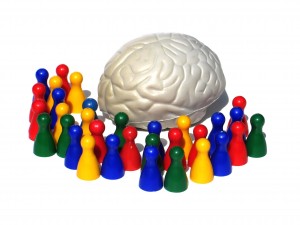 If you are fortunate enough to be running a bar or restaurant in a medium to large sized city, you probably have conventions roll through occasionally. These conventions bring a large number of people into the city that are from out of town, and those people are going to need to eat and find nightly entertainment. Your bar or restaurant could do some great business if you start advertising to the convention goers early.
You will be able to find out when the convention is months in advance, and that is the time to start targeting the conventioneers. Contact the people who are hosting the convention and tell them that you want to offer special discounts and coupons for all of the attendees. See if you can send them the coupons to be placed in packets for the people attending. You can also ask to drop off stacks of coupons when the convention gets underway.
Another great way of letting the attendees know about your restaurant is to contact the hotels in the area and ask if you can place coupons in their rooms or at the front desk. If they have their own restaurant onsite, they might not be agreeable immediately, but it never hurts to ask.
Granted, the convention is only going to boost your business for a few days, while the convention is happening. However, if there are a number of conventions in your city, you will find that by promoting to convention goers, you can make extra money that will keep your eatery going during the slower times.
You will want to make sure that the coupons you offer are going to be enough to entice those attendees to visit your bar or restaurant. Offers of 10 percent off might seem like a good idea to you, but the people at the convention are probably looking to save a bit more. After all, they've paid for their flights and hotel, and they want to save as much as possible. Discounts that are at least 15 to 20 percent offer are likely to bring more business into your place. The volume can make up for the higher discounts.
Conventions can be a great boon to restaurants that need to attract more customers, especially during slow periods. Don't let this opportunity pass you by. Start looking up all of the conventions in your area right now.