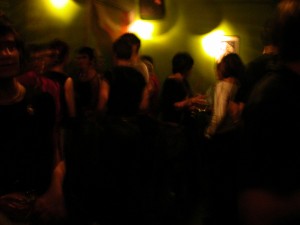 Having your own restaurant can be a very lucrative but tough business. The following tips will give you some ideas on how to get that extra edge over your competition:
Offer Live Music
Why not hire a band and let your customers enjoy some live music? If you have live music, more customers will be enticed to visit your restaurant. Eating in a rather plain restaurant without any entertainment at all can make your dining experience dull and boring. Regardless of the genre of music played by the band you will hire, live music will surely be one of your aces over your competitors. Don't forget to let your diners know that the band accepts special requests. This is a great bonus for people celebrating anniversaries and birthdays.
Leave Some Empty Space for Dancing
Have you ever imagined operating a restaurant where you can leave an empty place for dancing? Combine this with a live band or a juke box and you will ensure your customers have a night to remember. Allowing room for dancing will attract different crowds and will help diversify your customers' base. Couple on romantic dates could find your restaurant a great romantic retreat for a few hours. Larger parties celebrating events such as birthdays, anniversaries or reunions can find your atmosphere nicer and less formal and will appreciate having some fun while dining.
Encourage People to Sing
Aside from that, you can also encourage people to sing. Lots of restaurants now are using karaoke as a fun way to spend an evening. You can also host karaoke nights but a better idea would be to host talent nights where your customers could come in and actually sing for their friends and family in public. For encouragement you can offer them a free drink once they sung. Or maybe, you can give them a complimentary dessert. Turning this into a competition with a full 2 people meal as the first prize is also a great idea to have some fun while creating a little buzz around your place.
Have a Few Booths for Romantic Couples
Your restaurant can also have some dining booths available for romantic couples. Remember that not all of your customers are dining in your restaurant because they want to socialize with other people. Sometimes, their purpose is to spend some valuable one on one time with their loved one. The privacy the booths offer is a welcome sight to couples out on a date.
These are just a few tips you can use when you want to make your restaurant stand out. Always remember that although people like what they are used to, they also enjoy a little change once in a while. Surprise them with some extra fun things they can enjoy while dining and soon, your restaurant will be their favorite place to spend an evening.