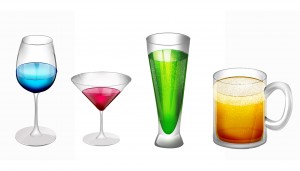 Themed parties aren't just for the kiddies. Everyone loves themed parties, especially adults who want to have a fun time when they head out to your bar. If you want to pull some extra business into your bar, consider having a special theme for the bar one night. It is fun, it won't cost much, and it can draw a huge crowd to your place.
The first thing that you have to do is come up with the theme. This is the fun and easy part since there are so many different ideas out there. You might want to have a pirate theme or a superhero theme. Everyone can come dressed as their favorite hero or villain. If you don't want to go quite that fantastical, you can always have a Roaring Twenties theme, a Sixties theme, or even a Wild West theme. The only limit is your imagination.
Even though this idea might seem like it is going to work best at Halloween, you will find that many people like to dress up and head out to the bar no matter the time of year. Never let the season stop you from having a fun theme night. In fact, you might find that you are able to do more business when it doesn't coincide with Halloween since so many other bars and clubs are going to be doing the same thing. Having a theme night in the middle of February or July is going to make you the hit of the town.
Some people aren't going to want to dress up in costumes. That doesn't mean that they aren't going to enjoy a themed night at your bar though. If you want to entice more people to dress according to the theme, you should make sure that you mention on your advertisements that everyone who comes in costume is able to get happy hour prices all night, or some similar discount. This will encourage more people to throw on a costume.
If your event goes over well – as it is sure to do – you may want to consider having one of these theme nights more often. A few times a year is a good bet, but not much more than that. That way, people in the area always have something to look forward to and they never get tired of it.