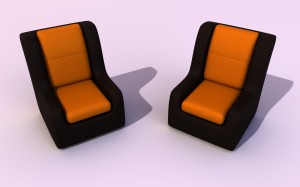 Finding someone special today is more difficult than it has ever been. Even if you are happily married, you can probably sympathize with the plight of all of those singles out there. Meeting people is tough, and you never know what you can expect. Online dating might have some benefits, but you don't get to meet the person face to face for a while, and most people crave human contact when they are looking for a potential soul mate. Since you are a bar owner or manager, you are in a perfect position to help these people. Best of all, you will be able to drum up more business for your bar. More business is always good!
How can you do this? Set aside one day a week / month at the bar to be singles night. On this night, only single people who are looking to connect with others will be in the bar. Since everyone knows that its singles night, no one will have to worry about approaching someone only to have to slink away later, once realizing that they are already with someone. Make it a comfortable and friendly atmosphere where people can get to know one another. To draw in more people, you might want to offer discounted drinks for the first couple hours of the night.
If you want to make your singles night really effective, you are going to have to do some advertising. It isn't too difficult, but you are going to need to start your advertising at least a month before you have your first singles night. The following are some great ways to start getting the word out.
First, make sure that you put an announcement on your website. If you don't already have a website or blog where you talk about your bar and the events and specials you offer, then you are behind the times and you really need to set one up. In addition to advertising on your own site, look for websites and even blogs that talk about events in your location. Advertise in these places as well to spread the word further. Also, make sure that all of your employees know about the singles night and let them mention it to some of the regular customers. Word of mouth is a low tech and effective way of getting the word out.
Once the word is out there you will also need to prepare relevant music for the singles night and re-arrange your bar chairs and tables to make room to getting around easier and to make sure most of the areas in the bar are visible.