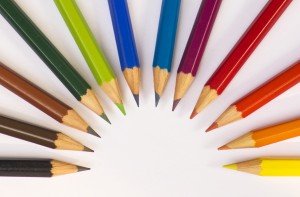 When it came to designing the elements that went into your bar or restaurant, you probably had a large hand in everything. You chose the flooring, the décor, and you probably spent hours trying to decide on the perfect restaurant furniture, knowing just how important it was. You've had your hands in every part of the establishment, and it shows. It is truly your place.
If you are really hands on with your bar or restaurant, you might want to take part in designing the ads as well. Your involvement can be as large or as small as you like. If you only want to come up with the different specials and coupons that you are going to offer on the ads, that is fine. However, you might want to get your hands dirty with digital ink and create the ads from the ground up. In this post, I will discuss the basics of getting your advertisements ready on your own. In part two, I will discuss how to choose the right graphic designer for all of your bar or restaurant's needs.
To create your own advertisements, you will need to have access to some digital tools. While Adobe Photoshop and Illustrator are the best tools for the job, not everyone has the money to buy these, especially if they are just going to use them for the occasional ad creation. Fortunately, there are some cheaper alternatives out there. You can even find freeware, such as GIMP and Inkscape, which mimic Photoshop and Illustrator respectively. They are not quite as easy to use, but they have the same basic tools.
Once you know what specials and coupons you want to place in the ad, you can go about creating it. You will need to have your logo to place in the ad as well. Resize it and place it in the proper spot. You should use advertising copy for the text, something that entices the reader to come into your restaurant or bar. The coupons, which can be anywhere on the ad that is easy to see, should be the thing that truly draws them in.
If you are just starting using these programs for design, it can take some time to get used to them. Look at ads from competitors to see the layout and how they put their ads together for some inspiration. You don't want to steal their design, but you do want to see what works and what doesn't work for their ads.