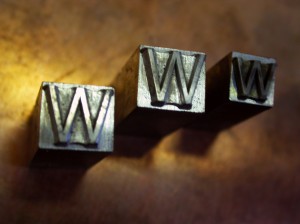 One of the last things you probably thought about when you were coming up with your ideas for your new restaurant was the website that would go along with it. You spent your time looking over the location, the décor, the restaurant chairs and tables that you would buy, and the menu. All of those are very important things, and you need to make sure that you have the best in all of those areas. However, on the technical side of things, many restaurant owners falter.
In today's world, you need to make sure that you have a great website if you want to be able to compete with other restaurants in your area. More and more people are using the web to find places to dine, whether they are at work or looking on their smart phone.
It is important that you have the right elements on your site, and it must be easy for customers to navigate.
One of the most important things to have on your site is your restaurant's menu. If you have specials, have a place on the site that is easy to update so that visitors will know what specials are available for any given day. One of the things that many restaurants do, but which is frustrating to their site's visitors, is offer their menu only in PDF form. Not everyone wants to open up a PDF just to know what is on the menu. Even if you do have downloadable PDFs, make sure that they are just an option. You want your menu to be available right on your site.
Your restaurant's address and phone number need to be on your site as well. You should have this information on every page, so your customers never have to backtrack just to find you. You might also want to have a link to the main map sites on the web, so customers can get directions. Another nice element to have is photos. Have pictures of your restaurant's exterior as well as the restaurant seating layout for your tables and chairs. Pictures of the food are also a plus.
You also need to make sure that your site is able to work well on mobile devices. Make sure that your web developer is able to create a site that looks just as good on a web-enabled smart phone or tablet as it does on a traditional PC. Make sure it works in all major browsers and that it loads quickly.
To really understand your customers' needs from your restaurant or bar website think of one of your more frustrating internet experience as a client and try to avoid the same mistakes this time as the owner.