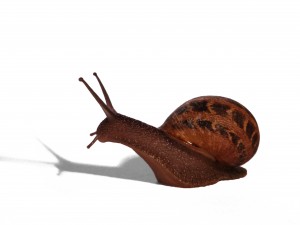 If you have been in the restaurant game for any length of time, you know that you have some months that are just busier than others. You should be looking for ways to increase your business before those slow months occur and the bounce back idea is one that works wonders. Best of all, it is very easy to implement and you don't have to spend very much money to do it.
The first thing that you want to do is buy a large quantity of small envelopes. You will place special deals inside those envelopes, all of which are redeemable in the coming month that has been slow for you in the past. You will want to have some envelopes that offer a discount with the guest's next meal, perhaps some that are 10% off and a few that are 20% off. You can have some of the envelopes contain free dessert or drink vouchers. Others can have a free entrée. You may even want to have one or two that are actually gift certificates for a certain amount that you deem appropriate.
Stuff the envelopes with the deals and place them in a large fishbowl or a tumbler. When the guests leave the restaurant, let them reach into the bowl and pick out one of the envelopes. Since the vouchers are valid for the following month, which is one of your slow months, you can be sure that quite a few people are going to be making return visits. Everyone likes to save a little bit of money, and this is a great way to boost the number of guests that visit during the slow period.
Another benefit of doing this is that it will get people talking after they've left your restaurant. Winning something is unexpected and fun for everyone. They will tell their friends, family, and coworkers about it, and you might even find that your busier month gets even busier as more people show up to see what deals they might be able to get.
However, you shouldn't run this type of promotion too often. If you run it just a few times each year, it should be enough. Your customers will appreciate that, and they will likely begin to frequent your restaurant more often. It is a great way to pick up some speed and generate extra income during the slow times.